Solana Networks Exhibits at GTEC 2007 and Announces Product Plans for 2008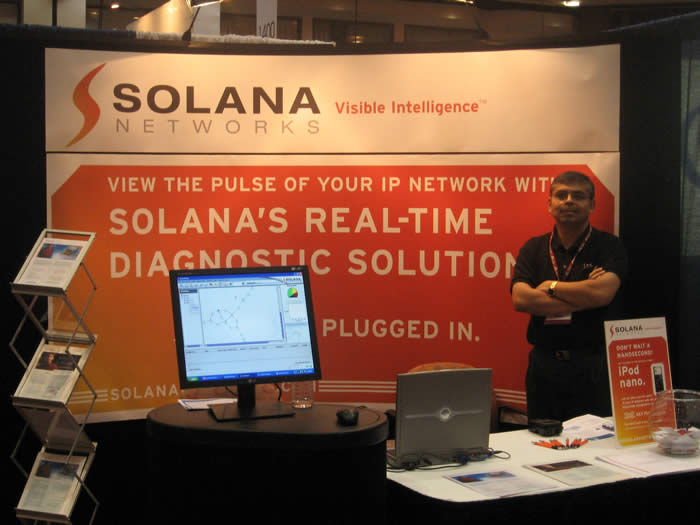 Solana Networks showcases its IP centric services and networking solutions at this year's Government Technology Exhibition and Conference (GTEC) held at the Ottawa Congress Centre, October 15 -16.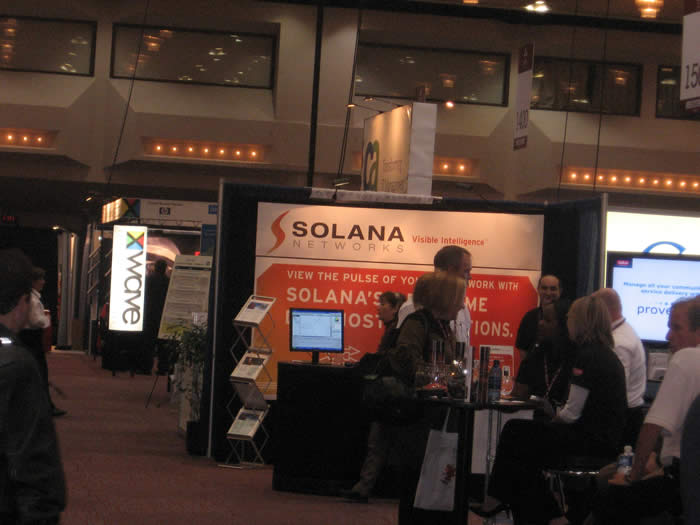 As part of the exhibition, Solana Networks presented regular live demonstrations of its SmartHawk diagnostic appliance and announced plans to offer a Virtual Appliance (VA) based version set to be released in early 2008. The software based VA will be ideal for enterprises that are interested in supplementing their existing IT management solutions with real-time Route Analytics technology at an attractive price.
The Virtual Appliance will be pre-configured for quick installation using the VMware environment thereby providing customers with maximum flexibility to select from a myriad of hardware platforms. Please contact Solana Networks for further details about Solana Network's Virtual Appliance offering and other product plans for 2008.
About Solana Networks
Solana Networks provides industry-leading software products and solutions for IP networks in Canada and internationally. Solana's offerings are designed to improve the performance of mission-critical IP networks, reduce network downtime and enable new services. The company offers two intelligent IP network diagnostics products: FalconView aimed specifically at the small to medium business (SMB) and our flagship product SmartHawk targeted at the largest enterprise and ISP networks. Both products have unique capabilities for ensuring high network availability through rapid fault detection and root cause analysis. Leveraging an innovative technology called "Route Analytics" they provide detailed insight into IP network routing heath and various QoS issues.
For more information please visit www.solananetworks.com.
About GTEC
Canada's unique, multifaceted learning and networking event for public sector IT professionals. GTEC showcases leading edge expertise and technology solutions that are driving government online solutions across Canada, and around the world. This year's theme is "Enterprise Transition: Moving to Shared Services."
For more information please visit www.gtec.ca.